We love to help you make memories! Whether you are planning your dream wedding or bringing your granddaughter to her first tea party. We want to make it special!
Location
The Teapot on Wheels
Please Call for a Reservation
(541) 855-4343
Interstate 5, Exit 45A
1754 Rogue River Hwy.
Gold Hill, Oregon

Wed - Sat
11AM - 6PM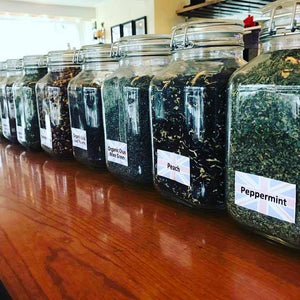 Buy Online
Are you a tea lover? You can get The Teapot on Wheels amazing tea selection delivered to your doorstep! We offer a wide selection of loose leaf teas in our online shop. Whether you live right around the corner, or on the other side of the world, now you can get The Teapot on Wheels experience delivered to you!
Go To Online Store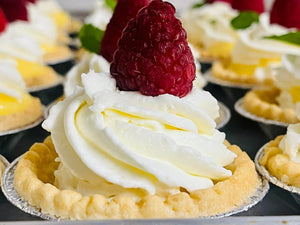 High Tea, Desserts & Crepes
Enjoy our famous high tea featuring tea, scones, small bites, and delicious deserts in our beautiful teahouse. Check out our Facebook page for the latest menu, and call for a reservation.
See Our Menu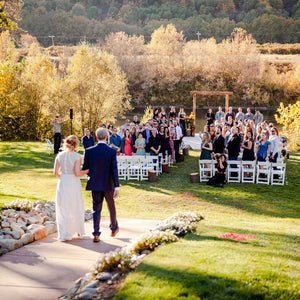 Weddings & Events
Having an event? We do that! Bridal showers, baby showers, family reunions, birthday parties, business parties, weddings and so much more! Inside our private event room or outside on our park like rivers edge event space!
Learn More About Events
Buy Loose Leaf Teas Online
Some 5 Star Reviews
Great customer service and the food was very good. It was a relaxing hour!!

Paula Mendoza
Mrs & Mr Teapot are the most amazing people. The food and tea are just as AMAZING. Don't forget the High Tea Service. Me and all the women in my circle love going there to have high tea. We all love the whole family.

Jennifer Tackett
The food is brilliant and they have gluten free! But the best part is The Whole Experience of dining here (with a a lovely hat of course; pearls optional:-))). The staff are friendly and so are the other diners; it always makes for a memorable visit.

Susan Lee Hall
The best Service, Food,and Teas this side of England

Kevin Sutton
One of my favorite places. I was there today with friends. had a lovely time with great food. owners are the best. so friendly.

Sandra Brown
We had a wonderful Baby Shower here with yummy scones, sandwiches & amazing lemon tarts! The service & atmosphere were perfect! Thanks so much Jan for a wonderful party. We will definitely be back!

Karen Morris Bogle
About The Teapot on Wheels
It's About Good Tea & Great Fun!
The owner/operators of The Teapot on Wheels, Denny and Jan Martinez, love food, tea and fun! They have worked hard to make The Teapot on Wheels a place where you can get a great bite to eat, or sit down to a lovely cup of tea. Whichever you choose, it'll be fun!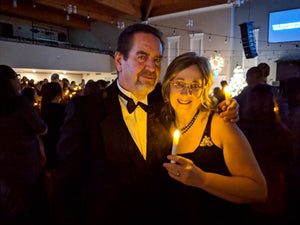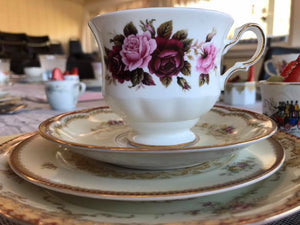 Jan is a true lover of tea. She shares this love with you through the very best teas served in the perfect teahouse, The Teapot on Wheels. Denny has a passion for food, and for the smiles he sees on his guests faces!
Big events have always been a part of Denny and Jan's life. Since they were first married, they held large dinner parties and get-togethers for their family and friends. Now that they have The Teapot on Wheels, they've used their natural hospitality to create a fantastic event venue, voted Best Wedding/Event Venue in Southern Oregon's Best of the Best every year from 2018 through 2023!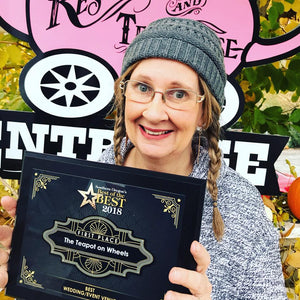 Located between Medford and Grants Pass, The Teapot on Wheels is the perfect place to sit down for a spectacular high tea experience, or to host your event large or small!